After the mighty conquest of Linirea led by Vez'nan, the Big King Polyx felt confident to refloat his subaquatic city in order to execute a powerful ritual to plunge the world in darkness. But all danger is an opportunity for the Dark Lord: he must stop the Anurians, and in the process, steal them all their magical artifacts and secrets. A new war is coming in an exotic land hidden for millennia!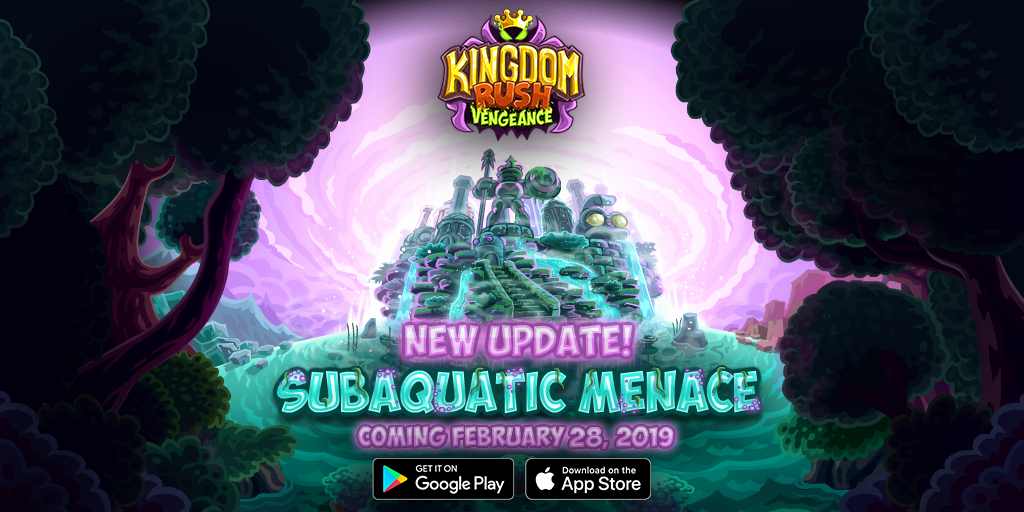 Prepare yourself to embark in this journey in a new land with new enemies and adventures!
Subaquatic Menace is coming on February 28 on Android and iOS!